Despite our many similarities, my daughter and I have one major difference: she is dead and I'm not.
Aside from that, we were quite alike, as might be expected from people who shared fifty percent of their DNA. Our favorite movie was The Godfather, our favorite novel Heart of Darkness. We both grew up in the New York metro area. We were writers and social misfits who started feeling suicidal in our teens. We both got admitted to Columbia and arrived there for Orientation. There the resemblance ends. Martha Corey-Ochoa killed herself at age eighteen on her first night of Orientation, August 27, 2012, by jumping from her fourteenth-story dorm window, while her father is still here.
Suicidality is supposed to have a genetic component, so it's no surprise we were both suicidal. What is more curious is why she went through with it and I didn't. For me, suicide is a live issue every day, and not just because of my grief at losing Martha. Since holding a razor blade to my wrist at age fourteen to studying the lock on my skyscraper office window the other day, suicidality has been my steady companion. Yet I never made a suicide attempt. Martha made two: one that failed, one that worked.
Maybe someday someone will study Martha and me to identify the differentiating factors that led to her death but kept me alive. Maybe the results would help prevent more suicides. In the interests of such efforts, I will name one difference that seems to me pertinent.
Martha was on psychotropic drugs as a teenager and I wasn't. This is in large part because American culture in the aughts, when Martha reached her teens, was more prone to medicalize strange ideas than in the 1970s, when I reached mine. I first admitted my suicidality in 1976 to a high school counselor, who didn't refer me to a doctor, as counselors probably would now, but told me suicide was an "asshole move." He talked to me for a couple of sessions, then, with my permission, talked to my parents. By then, I already had told them about my suicidality. The counselor and my parents were concerned, but it didn't occur to any of them to get me a doctor who could put me on medication. When I told them I would rather not keep talking about it, they left me alone.
By contrast, in 2009, when Martha told me about her suicidality, medical care was my first stop. That was the culture at the time. The ideas that depression was treatable with SSRIs and that suicides could be prevented pharmacologically were widespread. I had bought into that way of thinking just a few years earlier, at the age of forty-three, by seeking psychiatric care, getting diagnosed with bipolar disorder, and being put on medication. I was primed to think that if that was good for me, it must be good for Martha.
Martha seemed, if anything, crazier than I. She told me that she had married a Russian prince, Aleksei, Tsar Peter the Great's son, who had died three centuries earlier. (He really existed; you can look him up.) She was in love with Aleksei, and the turmoil of loving a dead man seemed to contribute to her low mood and thoughts of death. Since I had never had a comparable experience, I assumed this must be a delusion, and that she needed psychiatric care even more than I did.
So I insisted that Martha see a psychiatrist. My wife and I found her the best child and adolescent psychiatrist we could in our part of Westchester, and he diagnosed her with an unspecified mood disorder with psychotic features and put her on medication. For the next three years, Martha underwent a succession of changing drug regimens, received psychotherapy, and was hospitalized twice before she killed herself. Maybe I would have killed myself if I had gone through all that for three years. It didn't save her; maybe it hastened her end. Nationwide, more psychiatric treatment has done nothing to curb suicide. Suicide rates in the United States rose from 1999 to 2016 even as use of antidepressants increased.
Possibly, one or more of Martha's drugs stimulated her suicidality. For example, Martha was on the antidepressant Zoloft, which carries a black-box warning label for increased risk of suicidal thoughts and behaviors in pediatric and young adult patients. In addition to that increased risk of suicidality, the concept of mental illness is humiliating, and humiliation can make death look attractive. My daughter told me that the worst day of her life was the day I listened to her account of her love for Aleksei and told her that it sounded mentally ill and that she had to see a psychiatrist. She had trusted me with the thing that was most secret, high, and precious to her, and I had treated it as a symptom of disease. I inflicted that pain on her because I thought it would save her life. It did not save her life. In fact, it may have been a link in the chain of reasoning that persuaded her to end it.
The concept of mental illness is humiliating not because of some supposed "stigma" improperly attached to the concept that could be removed if we were more enlightened. The stigma is proper to the concept. The idea that I am diseased in the seat of what distinguishes me from other animals, my reason, means that I am less than human, and it is hard to know why I shouldn't kill myself to remove a blight on my species.
At least when I was diagnosed with bipolar disorder, I put myself in the company of famous artists and writers supposed to have been bipolar, such as van Gogh and Graham Greene. That gave me some consolation for the idea that the way I think and feel is fundamentally defective. I knew that if my diagnosis became generally known I might lose my job (as I later did, when it became generally known), but aside from that I was old enough to have a diminished level of concern about what people thought about me for being mentally ill. Similarly, although it was degrading to take drugs that made me gain weight (Zyprexa) and made my hands shake (lithium), I was middle-aged and had less concern about my body image than I did when I was younger.
Martha lacked these defenses. She wasn't diagnosed bipolar, so she couldn't fall back on the strange cachet that that diagnosis carries for artistic and literary people. She was deeply wounded by the idea of being personally defective. She wasn't old enough to stop caring what other people think. I don't think her drugs made her gain weight, but the possibility that they could probably haunted a teenage girl who, although of healthy weight, once told me she wished she would get an eating disorder. For all these reasons, I consider it possible that the categorization of Martha as mentally ill, in addition to the possible suicide-inducing effects of the medications she was taking, contributed to her suicide. In the 1970s, my suicidality was treated nonmedically and I lived. In the 2000s, Martha's suicidality was treated medically and she died.
Since Martha's death, I have had time to think about what I then called mental illness and now just call craziness or madness. I now think, following Thomas Szasz in The Myth of Mental Illness, that the concept of mental illness may be specious. The idea of mental illness arose by analogy to physical illness. A physical illness, or disease, is a bodily impairment, often diagnosed with the aid of biological tests such as throat cultures or X-rays. Mental "illnesses" by definition are not bodily (if one is shown to be bodily, it ceases to be classified as mental) and there are no biological tests for them. I suspect this is because they are not illnesses at all—just sets of thoughts and behaviors that violate social norms. I am willing to put this suspicion to the test, and have been doing so by slowly withdrawing myself from being a mental patient. With my psychiatrist's help, I have been eliminating or reducing the dosage of the psychotropic drugs I take. Maybe someday I will be off all of them.
This is not to say I'm not crazy. I am, in the sense that I sometimes think or feel things that would get me called crazy if I expressed them. But I no longer think the best response to craziness is medical diagnosis and medication. The response I make to my own craziness is to listen respectfully to it and try to learn from it. I wish others would respond to it the same way. I wish I had acted that way when Martha told me of her dead Russian lover, instead of rushing her to a psychiatrist.
To be a parent of a suicidal child is to be in a terrible position, where you hold in your hands the life most valuable to you and know that any slip of your hands may end that life. So I am not trying to tell parents what they should do in that position, whether to seek or not seek medical care. But today, as when Martha was alive, suicide prevention is thoroughly medicalized, with suicidality taken as incontrovertible evidence of mental illness, which is treated primarily with drugs. Against that tendency I offer for consideration my hard-won experience as a suicidal father of a suicide. I tried to save Martha's life with medical care. She died just the same. Maybe she would have died even if she hadn't been diagnosed and treated as mentally ill. But I wish I could go back to the moment she first told me about her suicidality, and this time not assume it to be a medical issue but regard it as what Szasz called a problem in living, a human situation to be treated with humanity and respect. Even if she still died, at least she would have died with that much more experience of humanity and respect.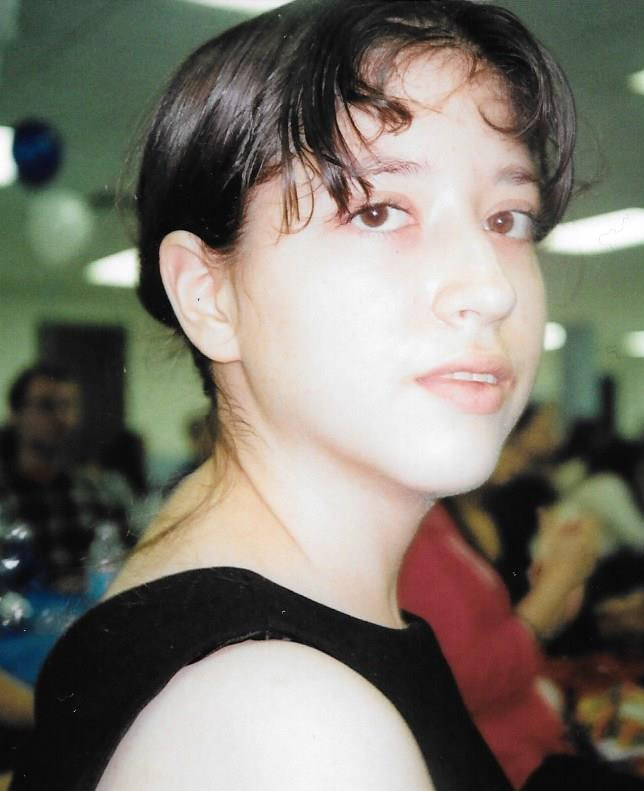 ***
Mad in America hosts blogs by a diverse group of writers. These posts are designed to serve as a public forum for a discussion—broadly speaking—of psychiatry and its treatments. The opinions expressed are the writers' own.
***
Mad in America has made some changes to the commenting process. You no longer need to login or create an account on our site to comment. The only information needed is your name, email and comment text. Comments made with an account prior to this change will remain visible on the site.