A recent article published in the Journal of Medicine and Philosophy offers a response from psychiatry to the "Mad activism" of service users and psychiatric survivors. Dr. Mohammed Abouelleil Rashed argues for a move away from narratives of illness in psychiatry, toward alternative methods of cultivating insight and engaging in "identity-making," with psychiatrists acting as guides rather than experts who dispense bio-medical treatments.
"A key difference between Mad activism and treatment-focused endeavors is the former's formulation of the problem in terms of respect and recognition. What is at stake is the way in which people's identities are publicly represented and valued, with the dominant view of madness as a disorder of the mind being seen as an affront to a positive identity. The goal is not only to reform psychiatry but to effect cultural change in the way madness is viewed," writes Mohammed Abouelleil Rashed.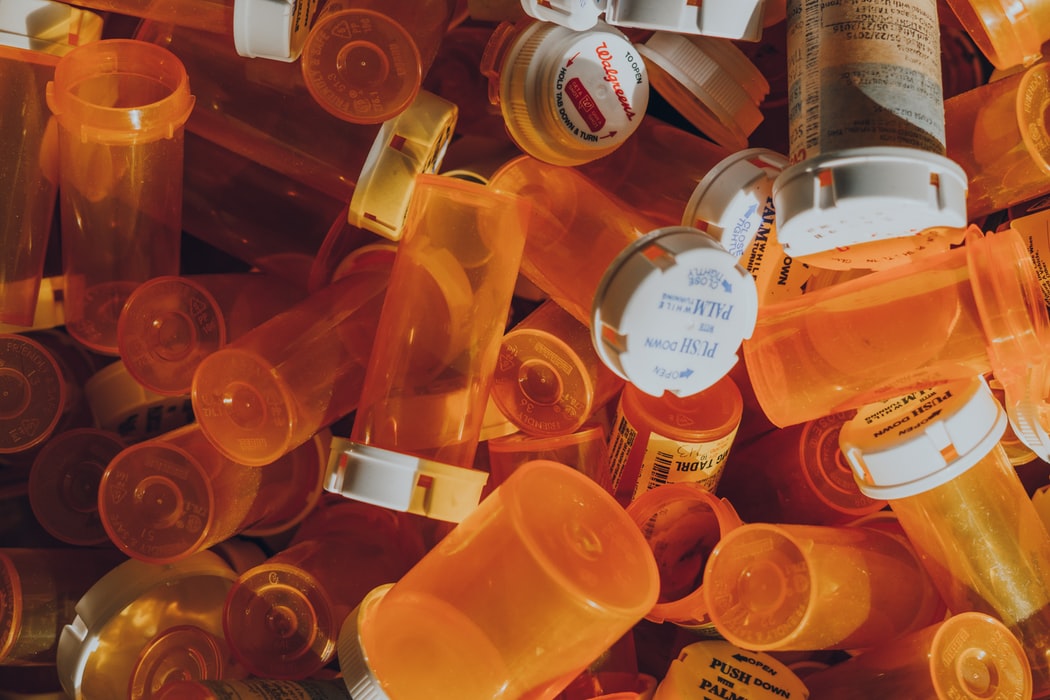 Since at least the 1970s, psychiatrists and philosophers have questioned the assumptions of mainstream psychiatry. From R.D. Laing's clinical work grounded in existentialism and alternative methods of healing to the interrogation of psychiatry's medical categories by Thomas Szasz, anti-psychiatrists have criticized psychiatry's pathologizing of normal reactions to abnormal conditions. Likewise, the psychiatric survivor movement offered a ground-level critique of psychiatry, influenced by the gay and other social, civil rights movements.
More recently, the service user/survivor movement has continued questioning the legitimacy and authority of psychiatric expertise and assumptions about effective treatment.
The current article by psychiatrist Mohammed Abouelleil Rashed responds to these criticisms, arguing for a different understanding of clinical psychiatric work. Rashed states that the very identity of psychiatry is challenged by the notion that clients do not have a "medical condition," and asks whether psychiatry can accommodate service users who start from this position of non-pathology.
Rashed points to the fact that psychiatrists tend to understand psychopathologies as "things" that people "have," through a process he calls "hypostatic abstraction." If service users/psychiatric survivors reject being pathologized in this way, then how can, or should, psychiatry respond? He highlights this challenge set forth by anti-psychiatry and what he calls "Mad activism," framing the issue according to two questions:
What kind of understanding of the situation should the clinical encounter aim for?
What is the therapeutic aim of the encounter as a whole?
Rashed defines "hypostatic abstraction" as a way of taking an attribute of something—for example, the "roundness" of a ball and making it a separate entity. He uses the example of honey: "instead of honey is sweet we say honey possesses sweetness." Hypostatic abstraction, then, creates a separate condition, rather than merely describing the state of something. A service user has schizophrenia, rather than is schizophrenic.
Hypostatic abstraction has value, according to Rashed, in that it allows doctors to separate medical conditions from the person: the person has a "pre-condition" state and a state of being affected by the condition. The goal is to return the individual to the pre-condition state. Also, it may help doctors avoid moral judgment because individuals possess an "illness" rather than simply being faulty, for example in some religious traditions, where a person's suffering may relate to sinful behaviors or lifestyle. This form of abstraction has value for Rashed, but it also prevents psychiatrists from using "a different kind of language," a language of self-creation and identity.
"And while such normative notions can be problematic if they are employed uncritically to pass judgment on other people's lives, they can provide people with the resources to understand their suffering and their experiences in a richer, more personal, and more fulfilling way than is possible through the linguistic affordances of the hypostatic abstraction."
One response to this challenge is for psychiatrists only to treat people who do identify as "having" a psychiatric condition. The problem with this, Rashed notes, is that many people who do not agree with this way of thinking (such as many critically-minded service users/psychiatric survivors) may still benefit from having someone to talk to who can help them navigate complex and challenging psychological issues.
Rashed argues that one way for psychiatrists to bypass the illness narrative would be to help service users develop what Rashed calls "secondary (social) insight," compared to "primary (illness) insight." He believes "secondary (social) insight" to be more aligned with what "Mad activists" desire from these kinds of clinical encounters. Underlying this form of insight is the belief that it is not just one's own "problematic thoughts" or behaviors that cause the suffering, but other people's normative reactions to so-called abnormal thoughts and behaviors.
"It can also be called 'social' insight since by foregrounding the social manifestations of one's mental states and behavior, one can develop a more complex understanding of surrounding norms and expectations (without having to agree with them)."
This form of insight is similar to the revolutionary thought of Paulo Freire and his notion of cultivating "critical consciousness." Rather than asking people to believe that they possess a mental illness, it may be helpful to assist service users in understanding the social context they exist within and why people are responding to them in the way they are, which may contribute to the suffering they experience.
Although these clinical encounters may not be able to solve the social and economic issues (which require collective, structural change), cultivating this form of insight may at least help individuals to "reduce opportunities for conflict, which in turn can reduce the number of unwanted admissions to mental health units."
Rashed argues that secondary (social) insight can be therapeutic, as well, as it moves from symptom management to "identity-making." Although some service users and psychiatric survivors may reject the illness narrative, that does not mean they do not struggle with experiences that are difficult to understand and integrate into one's identity, such as intense emotions and "delusional" phenomena.
One suggestion Rashed makes to psychiatrists is that they familiarize themselves with groups of people who offer "counter-narratives" to mainstream psychiatry, such as "healing voices," "dangerous gifts," and "spiritual emergencies." These kinds of counter-narratives to identity-making coming out of alternative service user movements can assist psychiatrists in acting as a guide in clinical encounters to different forms of self-creation, rather than simply an expert diagnosing and attempting to treat illnesses.
Using these narratives as a base, in addition to service users' thoughts about their experiences, can help psychiatrists enact a more humanistic form of mental healthcare, as opposed to the pathologizing of traditional psychiatry.
Rashed does note that some individuals may experience too much communicative and interpersonal difficulty to engage in this clinical guidance and identity-making. Still, he suggests that psychiatrists should not give up on the potential for them to heal to the point of being able to participate in this process.
He concludes:
"The challenge of Mad activism provided an opportunity to rethink the basic framing of the clinical encounter. I have argued that secondary insight and identity-making are key concepts that can be explicitly adopted alongside primary insight and symptom control. But to rethink the clinical encounter is not to rethink the entirety of mental health practice."

"There are several questions that I have not touched upon or only minimally so. For example, what role do diagnostic practices have, if any, in encounters framed by secondary insight and identity-making? What should happen with persons who appear to lack capacity for certain decisions and who present a risk to themselves or to others? What role is there for symptom control alongside identity-making, and what ethical problems does this raise? What sort of additional training do clinicians need in order to be able to work with the concepts suggested here? All of these are important questions, but we can now reconsider them in light of the concepts advanced in this paper, and in the context of a clinical encounter that endeavors to accommodate the challenge of Mad activism."
****
Rashed, M. (2020). The identity of psychiatry and the challenge of mad activism: Rethinking the clinical encounter. Journal of Medicine and Philosophy. (Link)