In a new study published in JAMA Psychiatry, the use of antipsychotics (in this case, olanzapine) was associated with damage to the brain in multiple areas. The researchers used a randomized, controlled trial (RCT) design, which allows them to suggest that the drugs cause the observed effect on the brain. The researchers found "widespread" cortical thinning in those who took the drug versus those who took a placebo.
"Unlike uncontrolled studies, our randomized, double-blind placebo-controlled clinical trial design provides potential evidence for causation: olanzapine administration may cause a decrease in cortical thickness in humans," the researchers write.
Exposure to olanzapine for just 36 weeks resulted in a loss of cortical thickness equal to up to four times the loss, on average, over the entire lifespan of someone who did not take the drug.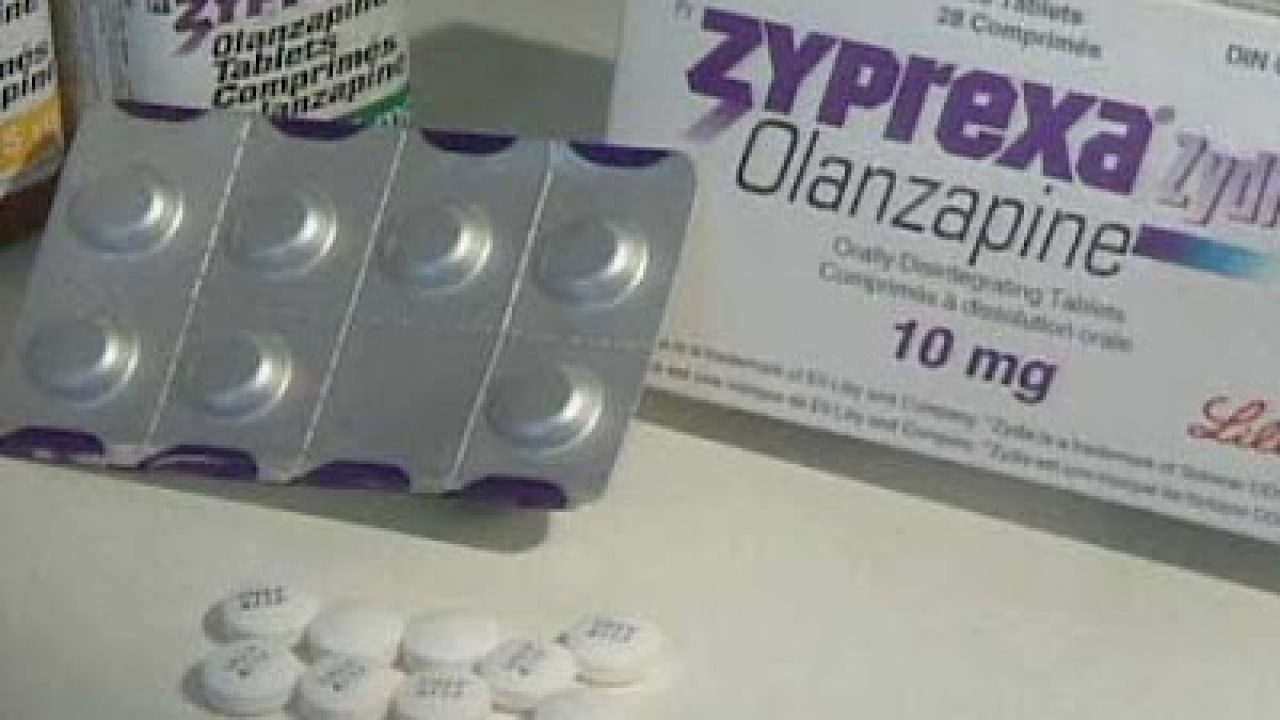 Previous research supports this finding. The researchers cite studies in rodents and monkeys that found that antipsychotic use resulted in a loss of 10% of cortical volume. Brain atrophy has been reported in children taking antipsychotics, and taking antipsychotics is associated with increased risk of death in children. Antidepressants and antipsychotics have both been associated with an increased risk of developing dementia.
Better outcomes have also been reported for those who stop taking antipsychotics. A recent study showed that adding antipsychotics to psychotherapy for first-episode psychosis did not result in any improvements. Discontinuing antipsychotic use has also been associated with improved cognition.
Study Details
Aristotle Voineskos led the research at the Centre for Addiction and Mental Health, Toronto, Canada. The study was a continuation of the Study of the Pharmacotherapy of Psychotic Depression II (STOP-PDII) trial. The participants in that trial were people with a diagnosis of "psychotic depression." They received olanzapine (Zyprexa, an "antipsychotic") and sertraline (Zoloft, an "antidepressant") throughout the initial trial.
Those who responded to treatment were randomized into this second part of the trial (those who no longer experienced psychotic symptoms and almost or fully remitted from depression). They all continued receiving sertraline, but half were randomly assigned to continue olanzapine, while the other half received a placebo. The participants had an MRI brain scan conducted at the beginning of this second trial, and at the end, 36 weeks later.
Results
When comparing those taking olanzapine with those on placebo, those in the olanzapine group had more cortical thinning—meaning that the drug was responsible. When the researchers focused on just those who experienced remission from depression, those in the olanzapine group still had more cortical thinning—meaning that remission could not be responsible for the effect. According to the researchers:
"This randomized study in humans controls for confounders present in previous observational studies such as illness severity or other factors associated with illness that influence brain structure (e.g., socioeconomic status, stress, and substance use)."
The researchers note that antipsychotics are increasingly being prescribed to people with diagnoses such as autism and depression. They confirm, as well, that antipsychotics carry a host of dangerous side effects, not least of which is the risk of sudden death—"with risk of unexpected death substantially higher in both children and elderly individuals."
The researchers confirmed that in this study, the effects of olanzapine on brain structure were more pronounced for older participants.
Other Analyses
The researchers also conducted several "exploratory" analyses, which compared subgroups within their study. These should be viewed skeptically, as exploratory analyses require a confirmation from studies that are designed to test them.
The exploratory findings were as follows:
Of those who relapsed, those receiving placebo had more cortical thinning.
Of those taking placebo, those who relapsed had more cortical thinning.
Of those taking olanzapine, those who remitted had more cortical thinning than those who relapsed
It's difficult to know how to interpret these findings, especially the last one, which indicates that no longer having depressive symptoms on olanzapine might be worse for the brain than continuing to have depressive symptoms while on olanzapine. It's also possible that cortical thinning is a poor proxy for overall brain health and other effects.
Additionally, all the participants did take both sertraline and olanzapine and improved before being randomized into either continuing the antipsychotic or receiving the placebo. This could confound the results, as all participants were exposed to potentially brain-damaging medications at some point.
Overall, though, the researchers urge caution in prescribing antipsychotics:
"Given that reductions in cortical thickness are typically interpreted in psychiatric and neurologic disorders as non-desirable, our findings could support a reconsideration of the risks and benefits of antipsychotics."
****
Voineskos, A. N., Mulsant, B. H., Dickie, E. W., Neufeld, N. H., Rothschild, A. J., Whyte, E. M., Flint, A. J. (2020). Effects of antipsychotic medication on brain structure in patients with major depressive disorder and psychotic features: Neuroimaging findings in the context of a randomized placebo-controlled clinical trial. JAMA Psychiatry. Published online, February 26, 2020. DOI: 10.1001/jamapsychiatry.2020.0036. (Link)