A new study published in European Psychiatry finds that stigma for acute schizophrenia has increased, while stigma for depression has decreased slightly over the last 30 years in West Germany.
Georg Schomerus and colleagues report that desire for social distance, fear, and uneasiness have all increased with schizophrenia while prosocial behaviors, such as the desire to help, decreased. The desire for social distance, fear, and uneasiness decreased marginally for depression, while the desire to help increased. This comes on the heels of decades of attempts to reduce the stigma around mental illness in Germany.
This research adds to similar studies indicating that stigma is increasing around schizophrenia and decreasing around depression. The authors write:
"Contrary to expectations, stigma has become more severe regarding acute schizophrenia in Germany over the last 30 years, whereas only slightly improving for depression. The apparent normalization of mental health problems seems not to translate directly into improving attitudes toward people with severe mental illness. Re-focusing of anti-stigma efforts on people with severe mental illness seems necessary."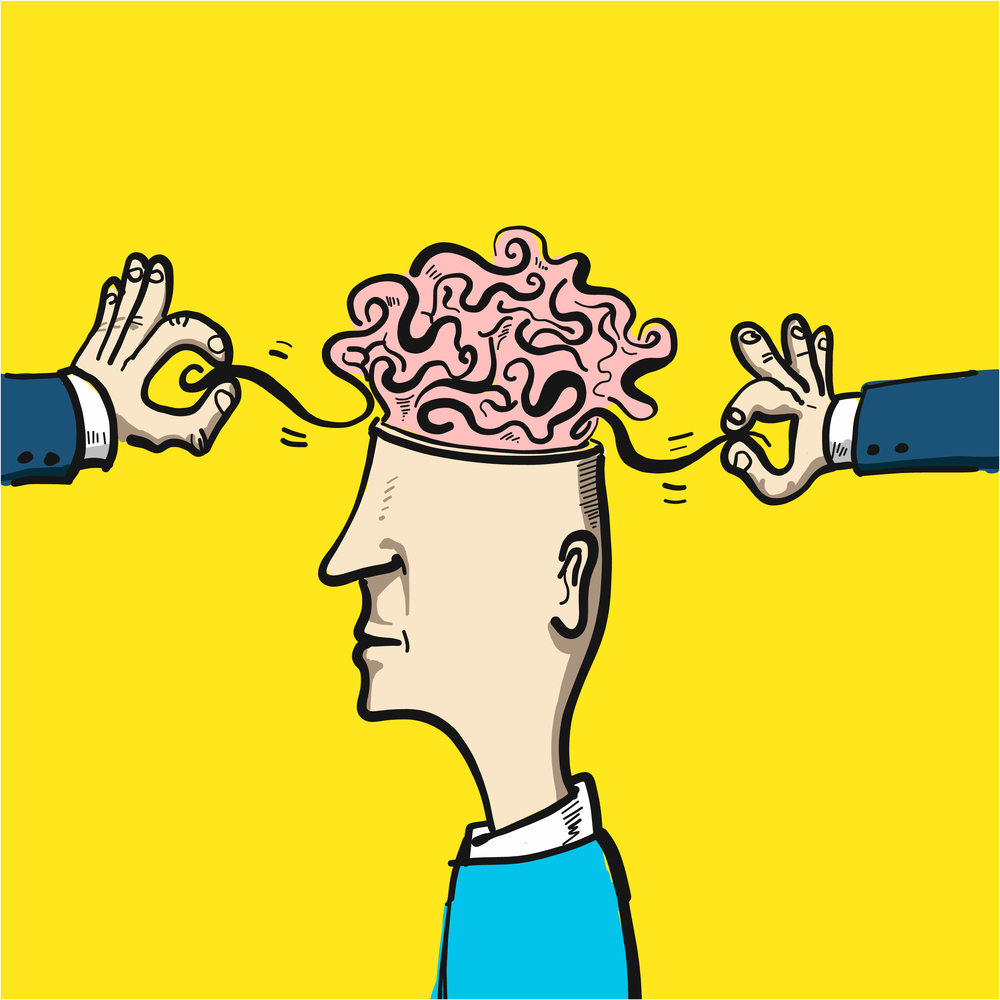 The current research attempts to evaluate the concerted efforts of numerous local anti-stigma campaigns across Germany over the last three decades. The authors wanted to answer three questions with the current research:
Have attitudes improved towards those with mental illness in the last 30 years?
Have attitudes developed differently for depression and schizophrenia?
Are any of these changes particularly pronounced?
To answer these questions, the authors use data from four surveys conducted in West Germany (1990, 2001, 2011, and 2020) among people at least 18 years of age. 10,482 total participants were presented with vignettes describing someone with either a major depressive disorder or schizophrenia diagnosis, according to the DSM III.
The authors used the Social Distance Scale to assess the desire for social distance, which measures participants' willingness to do things like work with and live near the people described in the vignettes. Finally, to assess emotional reactions, the authors chose the Emotional Reactions Towards Mental Illness Scale, in which participants rated their own desire to help, fear, anger, etc., towards those described in the vignettes.
For schizophrenia, the desire for social distance increased in 6/7 situations between 1990 and 2020 (Introduction to a friend, child care, subtenant, colleague, neighbor, and work recommendation). It remained steady in only one area (marriage into the family). For depression, the desire for social distance decreased in 2/7 situations (marriage into family and subtenant) and increased in one (child care), with the other four relatively unchanged.
Regarding emotional reactions, fear and uneasiness increased significantly around schizophrenia (0.20 points above the earlier mean), while the desire to help decreased in kind (-0.20). Feelings of uneasiness around depression decreased significantly (-0.29), while irritation saw a more modest improvement (-0.13). Desire to help those with depression increased modestly (0.11). Compassion was the only measure that improved significantly for both disorders.
Further, the data indicate that the stigma gap between schizophrenia and depression has become more pronounced over the past 30 years. For example, the authors point to the difference between rejecting someone as a neighbor in 1990 (0.16 difference between depression and schizophrenia), which increased by 0.47 by 2020.
The decade between 1990 and 2001 showed the most significant increase in stigma towards schizophrenia, while the reduction in stigma around depression saw the largest decrease in recent decades. The authors also note that during the three decades between 1990 and 2020, what people consider mental illness has broadened.
For example, 49% of respondents considered grief a mental illness in 2009 versus 57% in 2017. People's association of non-diagnosable ailments with mental illness may explain why some research has found stigma towards "mental illness" generally to be decreasing, while studies that look specifically at acute conditions such as schizophrenia show the opposite.
The current work has several limitations. The participants were recruited exclusively from West Germany, greatly limiting generalizability to populations outside that specific region. The participant population was representative of West Germany, again limiting generalizability to other populations. The research utilized a Likert scale rating (on a scale from 1 to 5) in which participants may understand the ratings and the gap between each rating very differently.
The authors conclude:
"The stigma associated with acute episodes of schizophrenia has not diminished in Germany over the last 30 years but has become more severe. The stigma of depression has slightly improved, but not to the extent that could have been expected, given the increasingly open discourse about mental health problems. Seemingly, there is no "trickle down" of de-stigmatization of common mental health problems to severe mental illness, particularly if psychotic symptoms are involved that seem incomprehensible and outside 'normal' experiences."
Research has linked stigma and discrimination around mental health to the biomedical model that currently dominates mainstream psychology. In addition, essentialist thinking, a key component of that model, has also been linked to increased stigma.
Research has also shown that mental health literacy does little to combat stigma, with psychosocial explanations for mental illness and viewing mental differences on a continuum showing more promise.
Similar to the current work, a 2016 study found that German anti-stigma campaigns had little effect on prevailing attitudes towards those diagnosed with a mental illness. Researchers have also noted that anti-stigma campaigns can hinder withdrawal from dangerous psychotropic medications and that pharmaceutical companies use the charge of stigma to push back against overmedication and sell more drugs. Sociologists have also reported that these campaigns run the risk of enabling inequality.
****
Schomerus G, Schindler S, Sander C, Baumann E, Angermeyer MC (2022). Changes in mental illness stigma over 30 years – Improvement, persistence, or deterioration? European Psychiatry, 65(1), e78, 1–7 https://doi.org/10.1192/j.eurpsy.2022.2337 (Link)