After user organizations in Norway demanded a change in mental health treatment procedures, drug-free units were established in all four health regions in the country. These units offer the basics: a safe place, bed to sleep in, meals, and people to talk to. The most significant change was that antipsychotic drugs were presented as optional for patients there, who tend to present with symptoms of psychosis.
A new study, conducted by Rafal Yeisen and colleagues, at the Stavanger University Hospital in Norway, solicited the perspectives of psychiatrists and their views on the new medication-free programs. The research, which was funded by a grant from the Stavanger University Hospital, found that psychiatrists carried negative opinions of this initiative. They understood the programs to be unscientific and rooted in the perspectives of dissatisfied service-users within a patient group that "lacks insight" into their problems. These recent findings were published in the Journal of Psychopharmacology.
This shift in public mental health services has sparked debate and discontent between health authorities, pharmaceutical companies, professional organizations, and user organizations. Some believe that this recent establishment of medication-free programs goes against treatment recommendations. Others contend that it addresses human rights, such as the freedom of choice, that have been neglected in mental health policy and practice.
Nevertheless, the Norwegian Ministry of Health permitted the establishment of med-free units for patients with "severe mental illnesses" in 2015. Yeisen and co-authors write:
"This change in governmental health policy has several direct implications, including making antipsychotic medication, largely, optional for patients with active psychosis."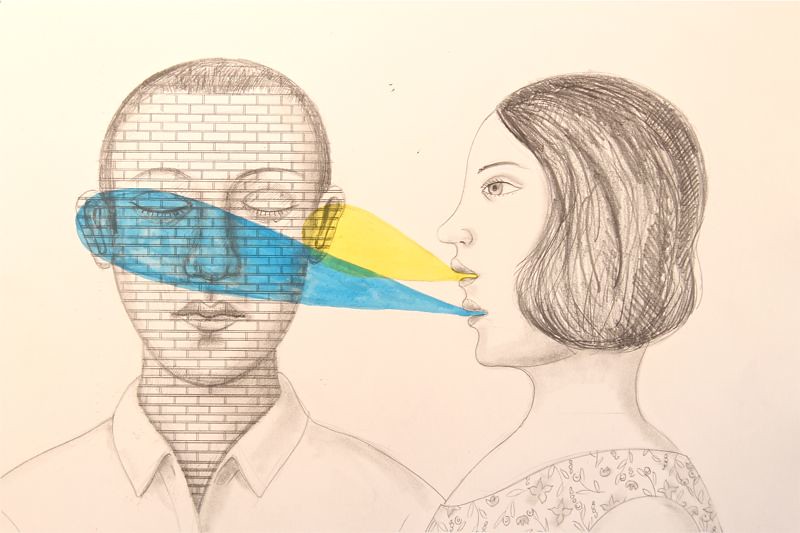 In their new study, Yeisen in colleagues were interested in gathering the perspectives held by psychiatrists about the med-free program, as well as their views on how it may affect patients' adherence to antipsychotic drugs.
Data collection and analysis drew from qualitative methodologies, informed by phenomenology and thematic analysis. Semi-structured interviews were conducted with 23 psychiatrists, with 4-35 years of specialist experience, residing in Norway or various other EU countries.
The findings of this study demonstrated that psychiatrists' perspectives coalesced around four major themes. Psychiatrists expressed views that (1) medication-free treatment was "an unscientific option for a stigmatized patient group," (2) a discontented minority of service-users pushed for the establishment of medication-free programs and their views do not represent the experiences of most service-users, (3) a paradox existed between having a freedom of choice in treatment and patients presenting with a "lack of insight" into their disorder, and (4) medication-free treatment options would "exacerbate negative attitudes towards medication and further worsen already existing adherence issues."
The following interview segments of psychiatrists' views on medication-free programs were presented in the research paper to represent the four themes identified by Yeisen and colleagues.
Theme 1: "Medication-free treatment: an unscientific option for a stigmatized patient group."
Psychiatrists expressed their negative views on medication-free programs, noting their belief that psychosis is a brain disease necessitating drug intervention.
"I think it has to do with stigma … I think that these medicines have a worse reputation than they deserve, in a way."

"I think that some of the eagerness to remove medication I think you can only have if you haven't seen how sick people in psychiatry are without medication."

"My impression is that a lot of those who are skeptical of medication, I feel that they don't really know how sick people are or how dangerous they can be, or how big of a difference medication can make."

"That leaves me thinking that it will be like stepping back to 50 years ago, it will be like going back to before the arrival of antipsychotics."
Theme 2: "When the minority is in charge: the loudest voices get their opinions heard."
Psychiatrists felt that medication-free programs were driven by dissatisfied users who are ideologically-driven rather than based on science.
"Some have lost a child which has died and gotten the idea that this was due to the use of medication, wrongful psychiatric treatment or something like that, that the diagnosis led to suicide … A disgruntled next-of-kin has to take responsibility for that, but they do not represent the average next-of-kin who are actually quite content with treatment."

"I know this is not a battle you can win, because the group you are fighting is ideologically based, and that means they will not allow themselves to be overridden by scientific studies."
Theme 3: "Patients with psychotic symptoms: the paradox of 'lack of insight' and choice of treatment."
Psychiatrists commented on patients' "lack of insight" as one of the most "frustrating" and "challenging" aspects of their work and how this relates to the option of foregoing psychoactive substances.
"Patients who unfortunately do not have insight into their illness and it is difficult to get them to take an antipsychotic … They are afraid of taking medication in general, they say that they are not ill and that they do not need it."

"I think it has a lot of impact, that part about insight … Why would you take some medication that gives you side effects if you don't have any symptoms?"

"First and foremost that they will claim to have been wrongly admitted and that they are healthy. 'I function well so why should I take medication.'"
Theme 4: "Professionalism vs. ideology disregarding science."
All psychiatrists interviewed held the view that those in favor of medication-free programs were rooted in non-scientific, ideologically-based perspectives. They discussed their decision to stick to "guidelines, expertise and research studies" despite the "pressure."
"I think that my responsibility as a treating physician is to recommend what works. I cannot justify a recommendation of drug-free treatment for a patient with schizophrenia. I cannot justify that based on experience nor research."

"I think in that case our hands are quite tied if someone is to dictate that we are not allowed to give the treatment which I think is best for that patient's illness."

"Some patients will die or kill other people due to getting the wrong treatment that is what I think. I believe it is very damaging and see no benefits about it at all."

"Clearly with politics being as they are now, society and the way we are moving to more focus on autonomy and voluntariness in the area which concerns people who are ill and perhaps do not have insight into the fact that they need treatment, we will have more violent acts. We will have more mentally ill people disturbing in the local community where they maybe should not be, because it is their human right to make that decision. That patients must be allowed to make their own decisions and try without medication increases the reluctance in those already skeptical in the first place."
Yeisen and colleagues conclude by reviewing these findings, reiterating the concerns expressed by psychiatrists that drug-optional programs would foster anti-medication stances and interfere with treatment adherence. Overall, psychiatrists seemed to believe that drug-free options and the promotion of the right to freedom of choice were unscientific. The psychiatrists signaled that they would respond to this initiative by sticking to the promotion of treatment guidelines and their professional training.
However, there exists substantial debate in the clinical and research literature over the long-term effects of antipsychotic drug treatment for psychosis and whether the significant safety risks outweigh any benefits. Also, critics have pointed to the impact of guild interests and institutional corruption on current guidelines recommending this treatment.
****
Yeisen, R. A., Bjørnestad, J., Joa, I., Johannessen, J. O., & Opjordsmoen, S. (2019). Psychiatrists' reflections on a medication-free program for patients with psychosis. Journal of Psychopharmacology, 0269881118822048. (Link)