I first corresponded with Zel Dolinsky five or six years ago, and after that we would exchange emails every few months. In this correspondence, I knew him as a scientist who had read my book Anatomy of an Epidemic, and someone who was now doing his own review of source materials and the themes I had written about.
Although I could sense that he might have had his own personal reasons for questioning the merits of psychiatric drugs, I saw him through the lens of his professional career. I knew he had a PhD in psychobiology and had taught at a medical school, but it was only in the last two weeks that I learned the full extent of his career. He had taught at UCONN Health Center in Farmington for nearly ten years, and he had worked as a "supervisory scientist" for pharmaceutical companies for 13 years. Much of this pharmaceutical work came when he was "director of medical writing for a major CRO." (A CRO is a contract research organization that conducts clinical studies of new drugs for drug companies.)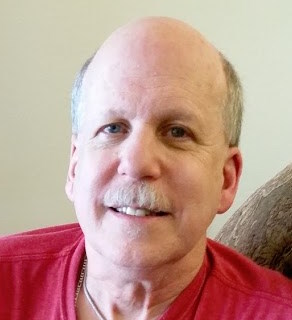 As Zel did his own research into the long-term effects of psychiatric drugs and their myriad array of side effects, he became increasingly distressed. In his professional career he'd helped promote beliefs, packaged as scientific truths, that he had now come to see as false. His emails revealed both a sense of bewilderment and a sense of loss. How could he have spent so much of his adult life in a pursuit—related to his research, teaching, and working for pharmaceutical companies—that he now saw as doing harm?
But throughout those years, he always wrote from the perspective of a scientist.
About five weeks ago, he stepped forward with a generous donation in response to our fundraiser. I thanked him, and in his reply, he confided that he wished that our continuing education efforts had a class specifically on withdrawing from polypharmacy. It was only then that I began to understand that he was suffering from this very problem.
After that inquiry, I received almost daily emails from him, and gradually he revealed more and more about his personal struggles with psychiatric drugs. He also seemed to be on a new mission to raise this discussion with others. He'd cc me on emails that he was sending to leaders at NAMI and others involved in the promotion of their use, and often these emails contained a link to one of our articles that had told of adverse effects with psychiatric drugs. One such article he sent out was our MIA Report, "Screening + Psychiatric Drugs = Increase in Veteran Suicides."
Then, about three weeks ago, he became obsessed with wanting to know what had happened to a young man who—according to a blog published in 2013 by Pete Earley—had thrown away his antipsychotics and gone missing after listening to me speak at a national NAMI conference. The blog was authored by the "anonymous" mother of this son, who wrote that I "had blood on [my] hands."
I wasn't sure why Zel suddenly had become interested in this story. At first, I thought it was his way of honoring the scientific part of his mind. He had long since come to believe that Anatomy of an Epidemic accurately reported on scientific findings, but still, what did the defenders of antipsychotics maintain? That people diagnosed with schizophrenia needed to be on these drugs, and that to speak about research that questioned that belief, which I had done, was to expose people to harm.
Zel had often written to ask if I could answer this or that criticism of something I had written, and his sudden focus on this article, I thought, could have been yet one more instance of his challenging me in this way.
I told him what I had long thought, but had never publicly stated. I told him that I didn't believe that there had ever been such a young man. The author of the blog was "anonymous," and more to the point, the author had told of how her son had recounted his story of recovery on drugs at a NAMI meeting, and everyone had come up and hugged him afterwards. If that were so, and this mother was now irate with NAMI for having invited me to speak, then it seemed that this person surely would be known to NAMI. Yet when I asked the NAMI president who had invited me to speak about this, she said there had been no such complaint. They had no idea who this woman was. And when I asked Earley about the letter, he acknowledged that he hadn't tried to verify if it was authentic. And so I had come to think that it was likely a planted article, one that was designed to discredit me, and without going into the details now, there was plenty of that going on at that time.
I hadn't thought about this for years, but Zel was newly obsessed with this story, and he lightly admonished me for thinking that it might not be true. No one could fake such a heartfelt letter.
He then set out on his own quest to find out about the young man, writing the president of NAMI, Angela Kimball, and other NAMI leaders to ask if they knew what had happened to the young man, or if they even knew who he was. Once again, NAMI didn't have any information and Kimball referred him to Earley's blogs. All NAMI knew was that Earley, after the first "blood on his hands" post, had written that the young man had turned up at a homeless shelter, and so at least he had been found.
Zel then wrote Earley asking for information about how he could contact the young man, and he promised that he would keep me informed as he sought to find out the "truth" of the matter. I was newly curious. Although I never fully understood why Zel had become obsessed with this question, I came to think that he might have wanted to find hope in this story, that perhaps the young man was actually doing well.
Then, on December 17, he wrote to tell me that this "might be the last time" I heard from him. It was in this email, which stunned me, that he first told me of his struggles on psychiatric medication. He wrote:
I have learned a lot from you, your books, especially Anatomy of an Epidemic, the MIA website, and the education series it offers. This learning has been painful because it contradicts all I was told about psychiatry, psychiatric medications, and our mental "health" system, and it has been painful not only because I taught incorrect information about all these subjects to medical students for nearly 10 years [but also because of his personal experience].
As I said, I am sorry that MIA does not offer a course in tapering from multiple medications because that is what I tried to do.
I am suffering from severe akathisia (which is why I am writing this to you at ~2 AM Eastern time . . . because I can't sleep) and it has been going on for several years now despite trying to taper from Klonopin in many ways, including being "escorted" to a detox facility in Florida.
What made it difficult to taper from Klonopin is that I was also taking long term prescribed Parnate and perphenazine. I guess I was an early proponent of tapering from psychiatric drugs, though an unsuccessful one.
I donated money to MIA because I don't want ANYONE to have to suffer the way I have and am currently doing.
I say in the subject line "This may be my last email to you" because I don't know how much longer I can go on like this based on the akathisia and the traumas (that I have flashbacks to) that I experienced from multiple psychiatric hospitalizations. I participated in Michael Simonson's MIA survey.
In closing, I hope to be able to forward to you the email from [Pete] Earley, but I may not be able to, depending on when/if I get his email and based on the reasons that I have confided to you above.
Finally, for some of us (probably more than we know), the choice of "Death With Dignity" is not just a catchy phrase, and after suffering for so long (which many people can't see), it needs to be legalized in the US, because, after all we are US citizens, who have a right and should be respected in choosing how we live AND how we die (peacefully I hope) . . . something I am looking into.
I trust you concur.
This email told of personal suffering I had only glimpsed before. We exchanged some more emails, and I of course sought to find words that both acknowledged his suffering and yet offered hope that his withdrawal agonies could end. I also told him that he should consider writing a story for MIA precisely because—as he said—he had experience both as a professional who had promoted psychiatric drugs and as a user of those drugs.
Over the next couple of days, he told me that he couldn't write his story for MIA because whenever he had tried to talk about how he had suffered on the drugs, no one wanted to believe him. At last, he cc'd me on an email he sent to NAMI's president, and in it he told a story that he wanted to be made known.
He wrote, in part:
At the CRO and in the pharmaceutical companies, I saw many well-meaning workers, but I also saw the leaders of the CRO and pharmaceutical company executives who were driven by ego, greed, and contempt for scientific input.
This resulted in inadequately designed clinical trials, a rush to complete clinical trials at the cost of patients' safety as well as ignoring the efficacy of drugs being developed. All for profit . . .
I am a unique individual because I have seen "both sides of the picture" as a professional researcher, academic Assistant Professor, scientific director of medical writing, quality control expert, "business person" and a "survivor of an emotional disorder."
I am also a "survivor of NAMI", because . . . NAMI was/is a great proponent of psychiatric medications, which I saw and heard as NAMI members talked incessantly about their medications at the many NAMI support meetings I attended. At those meetings I also heard many many lectures by professionals, invited by NAMI, talking about the efficacy and safety of psychiatric medications.
In the remainder of his email, he questioned why NAMI had accepted money from pharmaceutical companies, and why it didn't do more to promote successful therapies like Open Dialogue that didn't rely on drugs so much. He closed with the very question that, for some reason or another, had become fixed in his mind these last weeks: "Do we know what ever really happened to the young man who left Robert Whitaker's 2013 NAMI presentation?"
In private, he confided that he now thought I was right. There probably had never been a young man. And that seemed to lead him to an even greater despair, but for reasons that weren't clear to me.
On Christmas eve, he addressed a long email "to some good friends and also acquaintances." He said it had taken him 4.5 years to write, and he gave permission to all who received it "to share it" with anyone they liked. This was, in many ways, the personal story that he had long wanted to tell but had never felt free to do so.
"I am sending it because I don't want what happened to me to happen to others, especially children and young boys," he explained.
In the letter, he told of how he'd had a difficult childhood and suffered many traumas, including sexual assault. He told of how this led to his being diagnosed with schizophrenia at a young age, and how this was a diagnosis that ruined his life. No one, he wrote:
"ever asked about or even seemed interested how I really felt as an 'authentic' young boy and young man diagnosed with Schizophrenia. . . . (no one) ever asked about how I felt about being fed a plethora of psychiatric meds as a young man or what side effects (like dry mouth or muscle spasms at work due to Haldol) that I might have had. . . . how do you think I feel/felt given that dismal/stigmatizing diagnosis very early on in my life and given all available meds including antipsychotics for it?  I actually decided I would never have children because I didn't want to pass on that supposed highly genetic disorder to my children."
All people ever wanted to focus on, he said, was "my symptoms, especially when I was/am suffering."
He was haunted by this beginning to his adult life. He was hospitalized eight times, which he remembered as traumatic; he was put on more drugs than he could remember; and he eventually attempted suicide.
And yet, he did rise above all this, at least for a time. He earned a PhD, did medical research, and taught at a medical school. He then gave that life up to train as a massage therapist, working for three years in that capacity at Hartford Hospital. Following this career change, he noted proudly, he had worked as a "Warmline operator for over a year supporting people on the phone who needed emotional support."
At some point, he had become disabled, most likely from the effects of the drugs. He was now 67 years old and residing in an assisted-living facility, and he had given up all hope that he would ever be able to get completely free of the medications. He closed his Christmas Eve email with this message: "The greatest human freedom is to live and die according to our own desires and beliefs."
On Christmas morning, he sent a final email to me and others. He thanked those who had shown their concern and shown that they cared for him, but his mind was made up. He would fulfill his plan of dying with dignity, and he once again said that he hoped his last words might be made public in some fashion.
He wrote:
First, I am of sound mind, understanding, and I am not hallucinating and not delusional. Please don't condemn me or feel sorry for me.
I regret that I have given up. But as a friend once said to me, "Don't feel like you have given up . . .  You haven't given up, the world has given up on you. You've done the best you could to stay healthy!"
So that the pathologist or medical examiner/physician does not have to perform an autopsy, mine is not a "suspicious" death. I alone have chosen to end my own life with dignity.
While my close friends support my philosophy and decision, difficult as it is for them and me, none of them know that I have done this or the method I have chosen, nor has anyone assisted me in performing my choice.
I do not take this decision lightly and have thought about and planned it for many years. I realize that at times life is precious.
I am writing this note in hopes that "death with dignity" is understood, supported and legalized in the US and abroad for those who don't choose it on the "spur of the moment," and that it is not so difficult to do and that it must be done "in the shadows."
I have not slept in many years, let alone been able to rest, due to extreme symptoms of akathisia . . . I also can barely walk, due to not sleeping and incessantly pacing . . . thanks in large part to (a psychiatrist) who prescribed Klonopin (clonazapam) to me in an uneducated fashion for ~25 years while also being unfamiliar with the literature about it.
I didn't want to die but based on how I feel physically . . . I can't live.
Within an hour or so of writing that last email, he "died with dignity." His sister sent out an email Christmas afternoon telling those of us who had received his last email that he had passed that morning and that she was now seeking to locate the person he had asked to take care of his beloved cat, Euphrates.
Such is the "personal story" that Zel Dolinsky told in his last weeks. The man whom I knew as a scientist revealed how a diagnosis given to him when he was a teenager—and the subsequent drug treatment—had so harmed his inner sense of self and his physical self, too. At the end of his last letter, he wrote: "I try my best to tell the truth."
***
Mad in America hosts blogs by a diverse group of writers. These posts are designed to serve as a public forum for a discussion—broadly speaking—of psychiatry and its treatments. The opinions expressed are the writers' own.
***
Mad in America has made some changes to the commenting process. You no longer need to login or create an account on our site to comment. The only information needed is your name, email and comment text. Comments made with an account prior to this change will remain visible on the site.