With deep regret, Mad in America announces another loss in our contributor community. Julie C. Greene, writer and antipsychiatry advocate, lost her battle with kidney disease on November 29 at her home in Beaver Falls, Pennsylvania.  She was just shy of 62 years old. She is survived by her dog Puzzle, her brother Philip and his wife Linda, her brother Nathaniel (Ned) and his wife Barbara, two nephews, and one niece.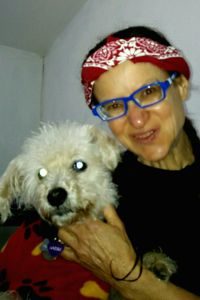 Julie had been an MIA blogger since 2014, including several pieces on the dangers of lithium. Her last essay was about the psychiatric labeling of students at an online charter school where she had briefly taught. She was also a frequent and outspoken commenter on others' blogs, posting over 2300 comments over the last almost 6 years.
Julie spent many years in the psychiatric system and was given a host of diagnoses, including "bipolar disorder." She was prescribed multiple psychiatric drugs, including antipsychotics and lithium, and she was also given ECT. In addition, she was treated for an eating disorder, and in her writings, she described the coercive and shaming tactics she endured, even while those "treating" her neglected to look at the physical/nutritional issues that were contributing to her situation.
After many years of such "treatment," she chose to "escape" from the psychiatric system, and at one point left the country to fully do so. She often worried that the damage from lithium and other psychiatric drugs would lead her to an early death, and thus she would become another statistic in studies that find the "seriously mentally ill" die, on average, 25 years earlier than the general population.
Julie was also an active blogger and support person in the broader antipsychiatry movement, penning a personal blog and creating educational YouTube videos critiquing the mental health system. Julie's books include Breakdown Lane Traveled: An Anthology of Writings on Madness (1st Books Library, 2002) and This Hunger is Secret: My Journeys Through Mental Illness and Wellness (Chipmunka Publishing, 2012).  Her most recent manuscript — not completed — was Life After Lithium. The title is poignant, as the chronic kidney disease that took Julie's life is a documented side effect of long-term lithium use.
Her obituary, written by her brother Ned, offers a sketch of her life:
Born on January 8, 1958, Julie Carol Greene was the eldest child of Erna and Alan Greene. She was raised in Lexington, Massachusetts, where she attended Temple Emunah.  Julie was an undergraduate student in music composition at UMass Amherst and later at Bennington College. Her time at Bennington culminated with the performance of her symphony titled For Tara. Alas, she did not graduate due to her entanglement with the mental health system, which lasted for more than three decades.  Julie developed an interest in creative writing and earned a bachelor's degree from Emerson College and a master's in fine arts from Goddard College. She was a longtime resident of Watertown, MA.
Seven years ago, Julie decided to start over — without the stigma of a mental health history — in Uruguay, South America. She and her cherished dog Puzzle lived near Montevideo for two years. By this time in her life, she had weaned herself from all psychiatric medications. Five years ago, Julie and Puzzle moved back to the US and settled in greater Pittsburgh. For the past two years, Julie was thrilled to be working productively at several jobs. She excelled in customer-support roles and branched into substitute teaching for public schools in Beaver County, PA. Julie was proud to become a taxpayer, and she requested to be removed from the federal disability rolls.
To honor Julie's mission, donations can be made to Mad in America (https://www.madinamerica.com/). A graveside service will be held at Westview Cemetery in Lexington, MA, where Julie will be interred next to her beloved parents, at 10 AM on Sunday, December 8, 2019.
We at Mad in America remember her as sharply intelligent, quirky, feisty, and determined. We will miss her passionate advocacy and her kindness to her fellow humans.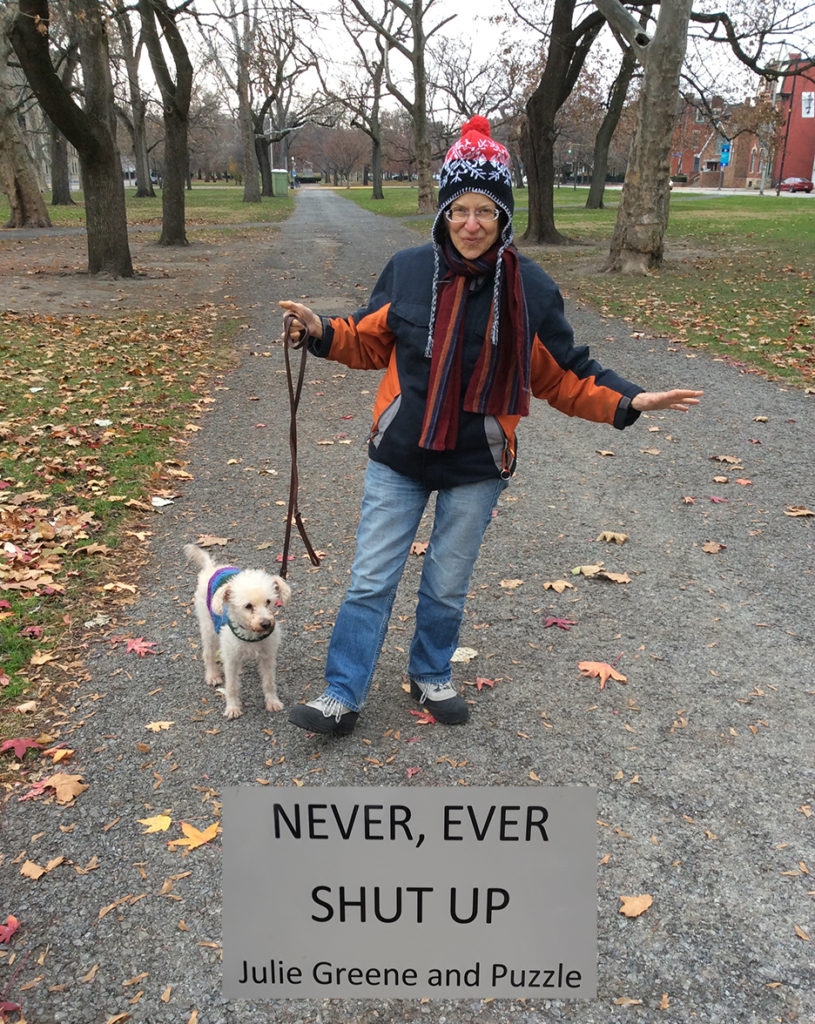 ***
Mad in America hosts blogs by a diverse group of writers. These posts are designed to serve as a public forum for a discussion—broadly speaking—of psychiatry and its treatments. The opinions expressed are the writers' own.
***
Mad in America has made some changes to the commenting process. You no longer need to login or create an account on our site to comment. The only information needed is your name, email and comment text. Comments made with an account prior to this change will remain visible on the site.