When I first saw that the New York Times had published an obit of Bonnie Burstow, I was—before I read it—quite pleasantly surprised. It's not easy for a non-celebrity to rate an obituary in the New York Times, and yet here was one on a Canadian scholar who, as the subtitle in the online version stated, "was a prominent voice in the anti-psychiatry movement."
That was a subtitle that told readers that her life—and scholarship—was of significant importance. It lent legitimacy to her "anti-psychiatry" scholarship.
Or so it seemed.
The first paragraphs of the obituary were all quite fine and respectful. It seemed that the obit would follow a familiar template, detailing the nature of her writings before delving into her personal history. But then came a "you have to be kidding me" moment. As the article described the "antipsychiatry" scholarship that Burstow had funded at the University of Toronto, there was a sudden comment from her colleague Edward Shorter, who, the paper noted, was a "long-standing critic of anti-psychiatry."
Shorter didn't disappoint.
"They're trying to claim that there's no such thing as psychiatric illness, and I think she did a lot of damage with the publicity she got surrounding that . . . (The university) made a big mistake in setting up a special scholarship fund in her name; it's an anti-psychiatry fund that legitimizes the movement."
And Shorter wasn't done. The Times writer returned to him a second time, later down in the obituary:
"It's clear that she has not had a positive impact on public health or the treatment of illness . . . and it's sort of dismaying to think of the number of people who might have been moved by this siren song — thinking, 'Oh, there's no such thing as psychiatric illness, and it's all just labeling and marginalization' — and then commit suicide, because this is not uncommon. These are illnesses with stakes, for sure.' "
Apparently, Shorter never received the message from his mother not to speak ill of the dead. And the New York Times failed its readers by allowing him to do so.
Defaming the Dead
Edward Shorter is perhaps best known for his 1997 book, A History of Psychiatry. It's an informative history, and I personally went to school on it when I was researching my first book, Mad in America. However, it follows a conventional narrative, particularly when it comes to the merits of antipsychotic drugs. "Chlorpromazine initiated a revolution in psychiatry, comparable to the introduction of penicillin in general medicine," he wrote. Thanks to this new drug, schizophrenia patients "could lead relatively normal lives and not be confined to institutions."
Now that statement isn't, as they say, "evidence-based." Dig into the scientific literature and you find that hospital discharge rates for first-episode psychotic patients didn't improve when chlorpromazine arrived in asylum medicine. You also find that the social functioning of discharged patients declined after this drug became a mainstay of treatment.
But for the purposes of this blog, that is neither here nor there, other than to say that Shorter is invested in a narrative, one widely accepted in our society, that Bonnie Burstow challenged.
The "antipsychiatry" movement in the 1960s was led both by dissident psychiatrists (R.D. Laing, David Cooper, and Thomas Szasz to name a few) and academics (most notably Michel Foucault and Erving Goffman). Bonnie Burstow followed in this tradition, and as the New York Times noted, she challenged the validity of psychiatric diagnoses and the merits of psychiatric drugs. She wrote critically about the patriarchal nature of psychiatry in its diagnosing of women throughout history.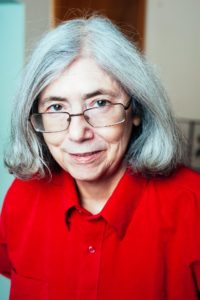 As such, her writings stood in contrast to Shorter's. Thus, when the New York Times called him up, he could have done the graceful thing and told of how he disagreed with her writings about psychiatry, and how her establishment of an "antipsychiatry" scholarship at the University of Toronto had proven to be controversial.
That would have been okay. Readers would have understood that Burstow was a scholar who challenged the conventional narrative and also took on the "powerful" within psychiatry. But Shorter did something quite different. His comments that Burstow's writings led people to commit suicide—and that this was not "uncommon"—were an accusation, one that, in my opinion, was both vile and slanderous.
As a friend of mine wrote the day the New York Times obituary appeared, "did you see Shorter's comments? He basically described her as a monster."
That was the vile part. The slanderous aspect is that Shorter, of course, has no evidence that Burstow's writings led people to commit suicide. This is the usual "blood on their hands" accusation that defenders of the conventional narrative often throw at critics of psychiatry, even though the science has a different story to tell.
David Healy, in his investigation of suicide among people treated for schizophrenia, found that the rate is 20 times higher today than it was prior to the antipsychotic era. Research has also found that suicide rates appear to increase when a population gets increased access to psychiatric care.
And that's the point: if Burstow were alive, she could respond to a comment like Shorter's by pointing to such research. She could defend herself against such an accusation. But since this was an obituary, she had no such opportunity. Shorter defamed the dead, and the New York Times provided him with a platform to do so.
The Journalistic Sin
By choosing to write an obituary of Bonnie Burstow, the New York Times was identifying her as a scholar of note. The obituary rightfully observed that she challenged conventional beliefs and criticized the patriarchal powers within psychiatry. But when it came time to solicit a comment about her work, it shouldn't have reached out to a known opponent of her work and then published his outrageous comments.
Instead, it could have solicited a comment from a historian of psychiatry who has an appreciation for this battle of narratives, and thus could have provided insight into how Bonnie Burstow's work fit into that battle. That's the larger societal landscape that provided reason for the Times to write an obit about her. What was novel about her writings? What new ground did she illuminate? Did she present her arguments in a clear way?
For instance, the historian Andrew Scull would have been a good choice. I don't know what he thought of Burstow's writings, but he certainly could have spoken with insight about the competing narratives. If the Times had sought his opinion, he could have helped readers understand why her life's work merited an obituary. She was a scholar participating in a larger societal argument about the merits of psychiatric care, past and present.
In a similar vein, the Times could have sought a comment from someone within the "psychiatric survivor" community. Why do so many ex-patients admire her writings and her advocacy work? I am sure that readers would have appreciated hearing their perspective.
The journalistic point here is this: this was an obituary. Much of what the Times wrote was fine, respectful, and informative. But it failed readers when it solicited a comment from an avowed enemy of her work, and then published his unfounded accusation that her writings caused harm to "public health" and prompted a great many suicides. The paper became a party to Shorter's slander.
There is an old adage in journalism that your job is to afflict the comfortable, and comfort the afflicted. Bonnie Burstow, in her writings, often provided comfort to the "afflicted." The New York Times, by publishing Shorter's comments, was comforting the comfortable.
And so, from us at Mad in America, I'd like to send a message to Bonnie Burstow beyond the grave: You did good Bonnie. You were a hero to many. And don't let this obit get you down.
***
Mad in America hosts blogs by a diverse group of writers. These posts are designed to serve as a public forum for a discussion—broadly speaking—of psychiatry and its treatments. The opinions expressed are the writers' own.
***
Mad in America has made some changes to the commenting process. You no longer need to login or create an account on our site to comment. The only information needed is your name, email and comment text. Comments made with an account prior to this change will remain visible on the site.